FRIENDS OF VIA
Is a 501 (c) 3 organization in Pittsburgh, Pennsylvania which supports Via Foundation, an independent Czech foundation that is committed to community and philanthropy development in the Czech Republic. Friends of Via gives American donors an easy tax-deductible way to donate to Via Foundation and other Czech non-profit organizations.
Friends of Via supports Via Foundation in "Building the Future, One Community at a Time."
For the past 20 years, Via Foundation has been supporting people and organizations which are changing Czech communities. Each year Via Foundation provides grants and learning opportunities to approximately 200 projects in Czech communities – like Dolní Podluží, where residents transformed a public space into a vibrant community place, or Rychnov nad Kněžnou, where teenagers put on a benefit event to raise money for young people with disabilities.
We are currently holding a fundraising drive for Via's Living Communities program. If you haven't contributed already, we hope you'll join us in supporting people improving Czech communities! You can donate here.
RECENT NEWS
We invite you to read about the people and communities recently supported through Via Foundation's Living Communities program. Find out mroe here.
On Thursday, May 31, 2018, we celebrated the 100th anniversary of the signing of the Pittsburgh Agreement at the Heinz History Center in Pittsburgh, PA. Here is a link to a video about the history of the Pittsburgh Agreement. We were happy to welcome members of the Via team to our celebration. You can read more about their visit here Via in Pittsburgh.
The 2018 Via Bona Philanthropy Award finalists have been selected! Vote for your favorites here to help decide which will receive the Public's Choice Award at the awards ceremony in Prague on May 21, 2018. And here are photos of three of them, just to capture your interest: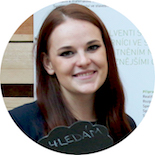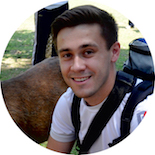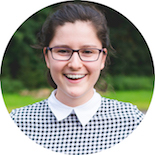 14 teams of children and young people are putting on benefit events and learning about philanthropy first-hand through our Young Philanthropists program. Read more about their projects here.